Our fragrance machines at a glance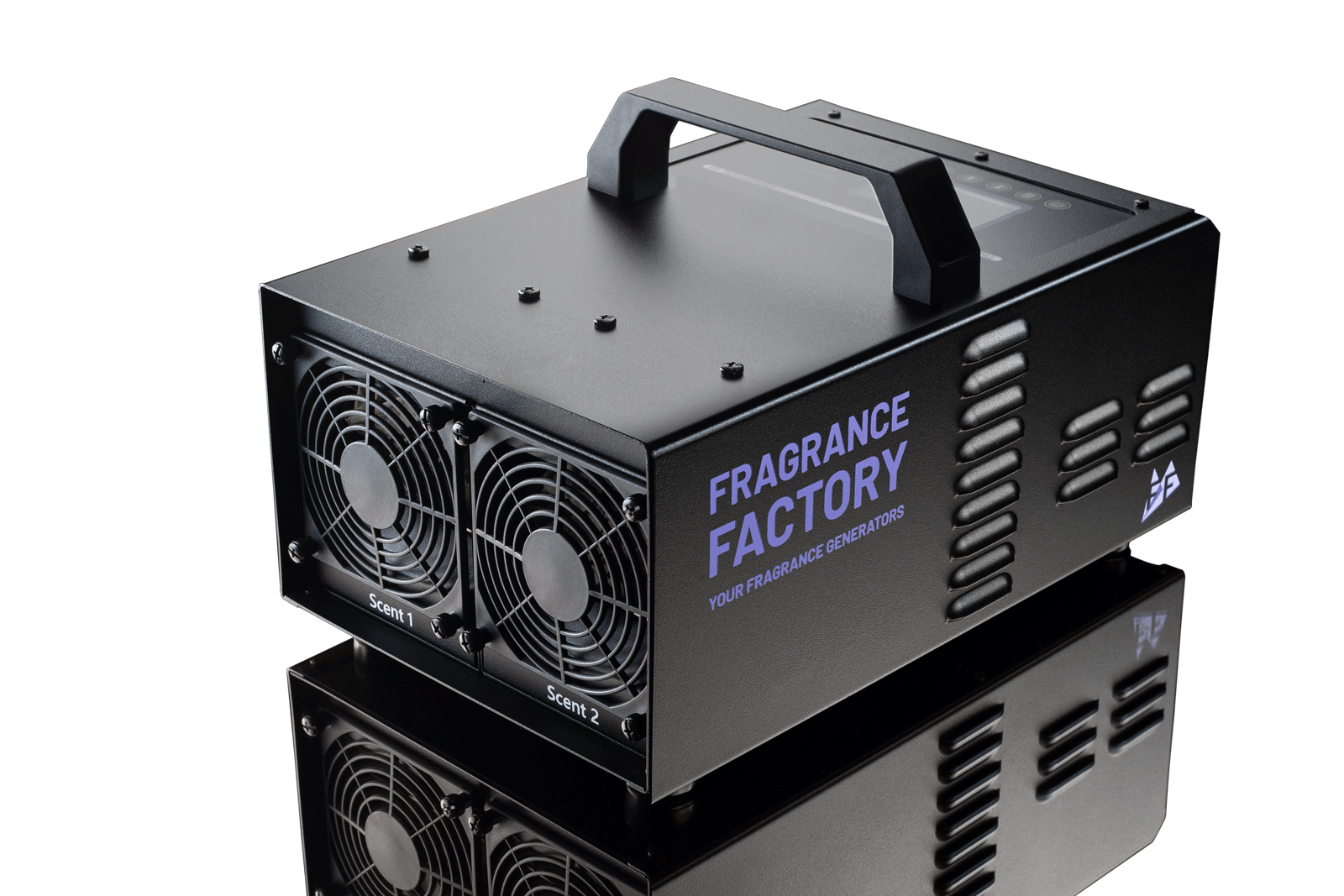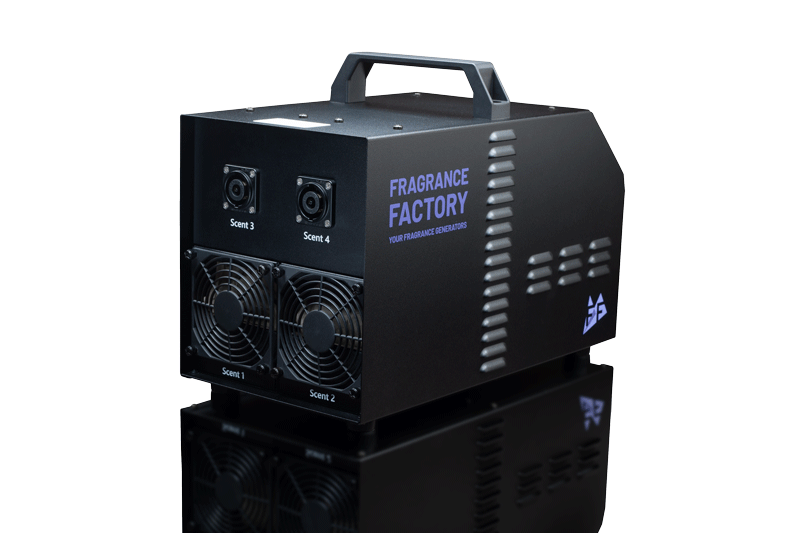 Functionality of the devices
Up to 4 fragrance chambers for independent fragrances
The Aromasphere devices have two or up to four fragrance chambers, depending on the design. These can always be controlled individually. This gives you the option to deliver scents separately, mix them or amplify them.
Each chamber has a heater, which is used to determine the intensity of the fragrance, and a fan, which is then used to distribute the fragrance in the room. Both functions can be adjusted individually for each fragrance chamber.
Number of fragrance chamber:
Aromasphere 400: 2 integrated fragrance chambers for up to 400 sqm.
Aromasphere 400+: 2 integrated fragrance chambers for up to 400 sqm and the option to connect 2 more "Remote Unit 200", these extend the range to 800 sqm. The remote units are each equipped with a 25 m cable, for relocation to other rooms and better distribution in the room.
Aromasphere 800: 4 integrated fragrance chambers for up to 800 sqm.
"Dry" fragrance cartridges for easy replacement
No handling of liquids and leakage of the equipment
Unlike conventional fragrance machines, which usually require oily liquids to be placed in containers, Aromasphere devices use "dry" cartridges that can be placed in the fragrance chamber within seconds.
Changing the fragrance is therefore child's play. Opened fragrance cartridges can be stored for later use after they have been resealed in an airtight container.
In our store you will find several hundreds of fragrances and also cartridges for neutralization of annoying odors. These are often used in restaurants with open kitchens, for example, to neutralize the smell of grease in the dining room.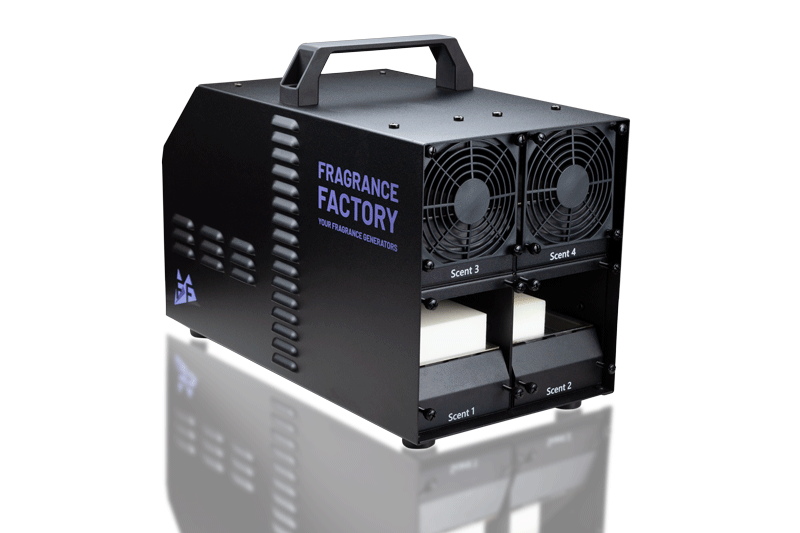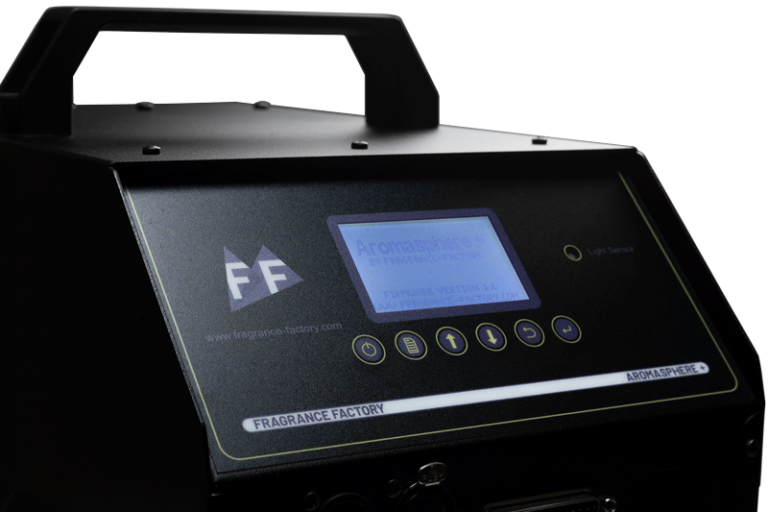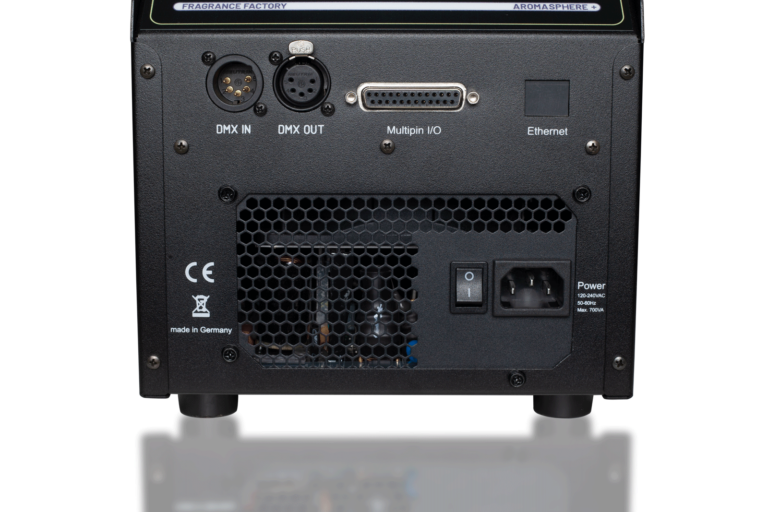 Our fragrance machines offer you a wide range of control options for flexible and easy operation. All functions can be read out and set via the integrated LCD display.
DMX512
With DMX 512 input and output, you can use the machine programmatically in professional multi-media and multi-sensual shows, controlling the four fragrance outputs independently.
Serial control
Serial control is possible via RS232 to facilitate integration into multimedia installations.
Adjustable timer
The integrated timer, allows extended use of the fragrance cartridge and reduces the concentration of fragrance for smaller rooms. This can be set individually for different days of the week. For example, the device works only during the opening hours of your store.
Built in light sensor
The light sensor ensures that the machine switches on and off automatically depending on the daylight.
Operating hours counter
With the built-in operating hour counter, the replacement time of the fragrance cartridges can be displayed.